Bill Sellers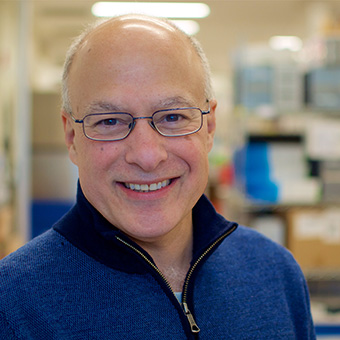 Bill Sellers is a core institute member of the Broad Institute of MIT and Harvard and serves as director of the institute's Cancer Program. He is also a Professor of Medicine at the Dana-Farber Cancer Institute and Harvard Medical School.  Bill spent his academic career at the intersection of cancer biology and genomics, investigating mechanisms of tumor development. He collaborated with Matthew Meyerson to initiate the Broad's first major cancer genomic efforts, leading to the discovery of EGFR mutations in lung cancer and the oncogenic role of MITF in melanoma.
Previously, Sellers served as VP/Global Head of Oncology at Novartis Institutes of BioMedical Research, where he oversaw small molecule, antibody-based and cell therapy drug discovery efforts in oncology. In addition, he initiated and led the Cancer Cell Line Encyclopedia project in collaboration with the Broad Institute.
He earned his B.S. in biology from Georgetown University and his M.D. from University of Massachusetts Medical School. He completed his internship and residency in internal medicine at University of California San Francisco before completing a clinical oncology fellowship at Dana-Farber. He completed postdoctoral training in the labs of Dr. David Livingston and William G. Kaelin.
Staff scientists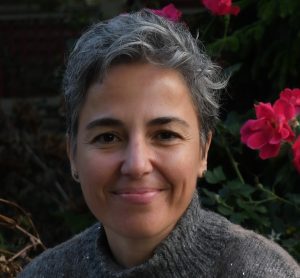 Alessandra Ianari
Alessandra is a Staff Scientist and an Associate Director in the Sellers Lab, where she oversees drug development projects conducted in collaboration with CDoT or through external CROs. Her work focuses on the generation of new chemical biology tools to validate new targets and to advance small molecule leads. Prior to that, Alessandra worked in the CDoT Cellular Pharmacology group and at C4 Therapeutics on targeted protein degradation. 
M.D., Ph.D. Clinical and Molecular Oncology

—

The University of Rome

Post-

doctoral Fellowship at MIT (J. Lees and Tyler Jacks)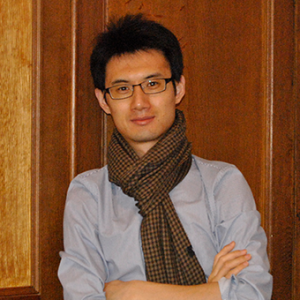 Zhaolin Yang
Zhaolin is a research scientist in the Sellers lab, and he grew up in China. Zhaolin works on paralog screening in cancer cells to identify novel genetic dependencies which may serve as therapeutic targets. Outside the lab, Zhaolin likes hiking, traveling, jogging.
Ph.D. Molecular Biology — European Molecular Biology Laboratory (EMBL)
Post-doc at Cold Spring Harbor Laboratory (Chris Vakoc lab)

Trainees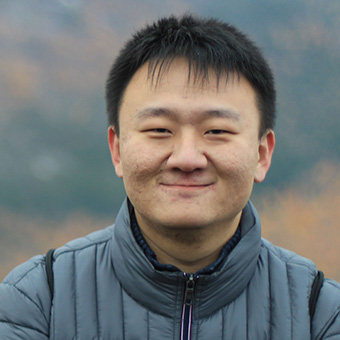 Liang Chang
Liang is a graduate student. He is pursuing a Ph.D. through the Biological and Biomedical Sciences program at Harvard. Liang is interested in using novel functional genomic technologies and patient multi-omics data to discover new therapeutic-exploitable cancer vulnerabilities. Outside of the lab, he enjoys basketball, scientific blog writing, and playing poker.
B.A. Biology — Macalester College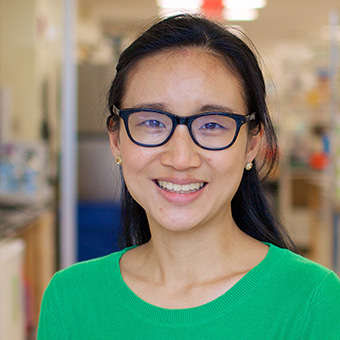 Saireudee (Gal) Chaturantabut
Saireudee (Gal) is a postdoctoral fellow. She grew up in Bangkok, Thailand. Gal is interested in investigating cancer dependency pathways to enable the discovery of new therapeutics for cholangiocarcinoma. Outside of the lab, Gal enjoys reading, traveling, and outdoor activities.
Ph.D. Molecular and Cellular Biology — Harvard University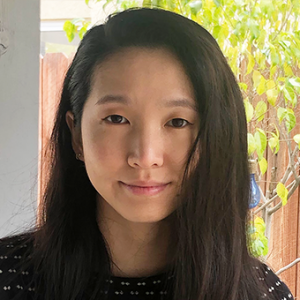 Eunice Cho
Eunice is a postdoctoral associate. Eunice is interested in understanding the molecular underpinnings and oncogenic signaling network rewiring involved in drug response and resistance in cancer. Outside of the lab, Eunice enjoys binging TV shows and eating sweets.
Ph.D. Pharmacology — Yale University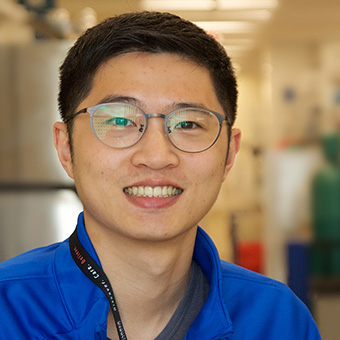 Hubert Huang
Hubert Huang is a postdoctoral associate. He grew up in Taiwan. In the Sellers Lab, he is pursuing the identification of cancer vulnerabilities, as well as developing methods to better understand ubiquitin biology. Outside the lab, he enjoys playing board games with friends (particularly Eurogames), playing video games, and watching movies and TV series.
Ph.D. Chemical Biology — Harvard University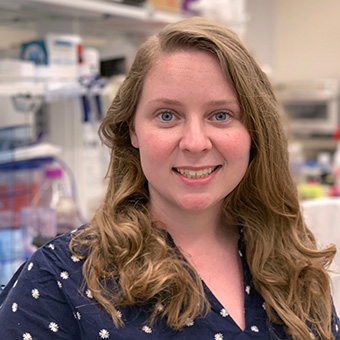 Kathleen Mulvaney
Kathleen is a postdoctoral fellow. Her work focuses on drug development, targeting cancer signaling pathways. Her particular research interests are in targeting protein-protein interactions in diseases for which few therapeutic options are currently available. Outside of the lab, Kathleen enjoys watching football and basketball (Go Tarheels!), exploring and hiking with her dog, reading, and traveling.
Ph.D. Cell Biology — UNC Chapel Hill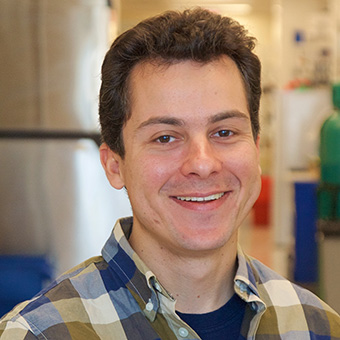 Moore van Tienen
Moore is a postdoctoral fellow. He is from Amsterdam, the Netherlands. Currently, he is interested in developing functional genomic approaches to discover novel therapeutic opportunities in cancer. In his free time, Moore enjoys cooking, traveling, hiking, and cuddling his mom's dachshund Vanja.
Ph.D. Molecular Biology — University of Cambridge (MRC Laboratory of Molecular Biology)

Visiting scientists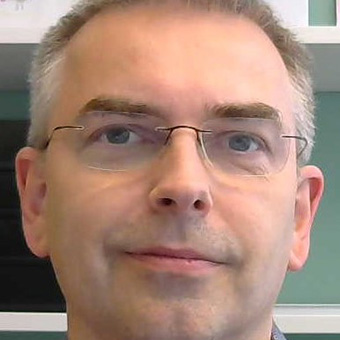 Andreas Wernitznig
Andreas joined Boehringer Ingelheim in 2004, where he is a team member in several drug discovery projects and is involved in multiple tasks, from target finding, exploration of patient populations, statistical analysis, biomarker finding and evaluation, as well as project transition to translational medicine. In July and August 2019, Andreas worked at the Broad Institute and since then he has been collaborating with the Sellers Lab. In his free time he plays jazz guitar.
Ph.D. Biology

—

University of Vienna 
Associates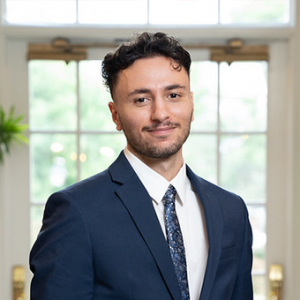 Zaid Bayyat
Zaid is a Research Associate I in the Sellers lab. In his free time, he enjoys all things outdoors, whether it be snowboarding in the mountains, playing basketball in his neighborhood, or exploring the city.
B.S. Biomedical Sciences

—

University of South Florida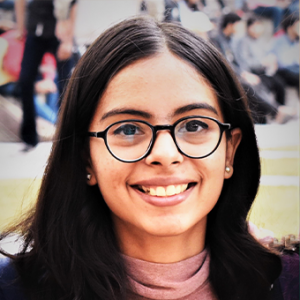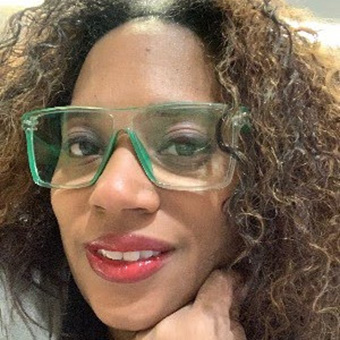 Jocelyn McElrath
Jocelyn is the Administrative Lead in the Sellers Lab. In her spare time, Jocelyn enjoys reading, creating and cooking Instagram-worthy meals, and spending time with her 3 children and miniature dachshund Nahla.
B.S. Management and Human Resources Management — Fisher College
Sydney Oliver
Sydney is a Research Associate I in the Sellers Lab. In her free time, she enjoys painting, drawing, knitting, cooking, and listening to live music.
B.S. Biochemistry

—

Simmons University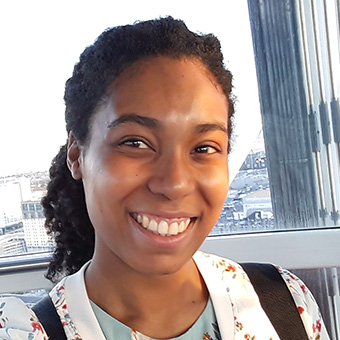 Foxy Robinson
Foxy is a Research Associate II in the Sellers Lab. In her spare time, she enjoys playing tennis, crafting, science writing, reading, and listening to podcasts.
B.S. Biochemistry and Molecular Biology, B.A. African American and African Studies — University of California, Davis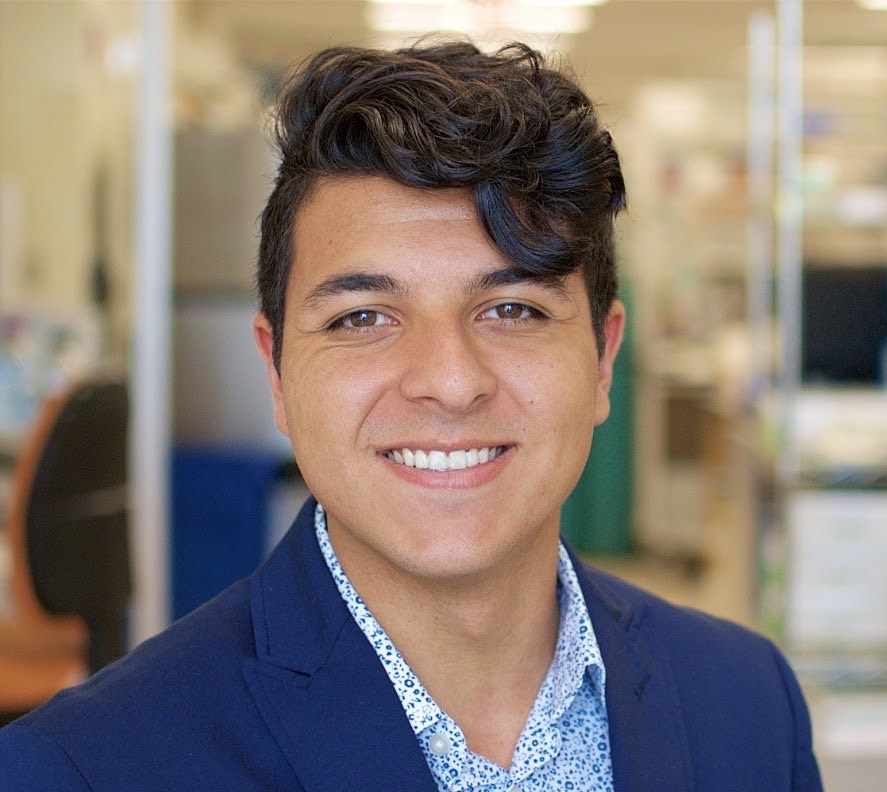 Diego Rodriguez
Diego is a Research Associate I in the Sellers Lab. In his free time, he enjoys running, hiking, playing soccer, and eating good food.
B.S. Biochemistry and Molecular Biology, B.A. Psychology — Oregon State University